Cat's Stories (Part 5)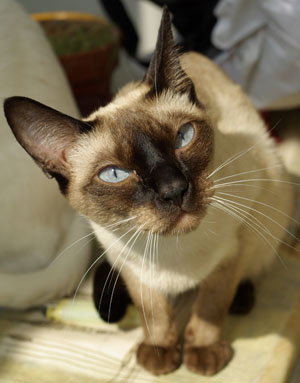 Meow! ;)
* * * * * * * * *
Story #12
From: Kristin Howard
Cat Breed: Maine Coon
Story: she loves to lay on me. One morning i woke to her laying on my back. She was very satisfied!!
* * * * * * * * *
Story #13
From: Stephen
Cat Breed: American Shorthair
Story: I saved my cat,it was abandoned out in the middle of the street.
* * * * * * * * *
Story #14
From: Lexi
Cat Breed: i think bengal
Story: Hi, I'm Lexi and my cats name is molly! I got her in July of 2009. When i first got her she was living under a porch. We took her in and cleaned her up and got her vaccines. My whole family loves her! She is so sweet, she chirps and has a weird personality unlike any other cat. She is also super long, but cute. She looks like a orange tiger, and it looks like she has smiley faces on her sides by her hips. I also think it is very weird but she has a pouch in her stomach where like all of her fat sinks down too, we call it her "goo pouch"! What kind of cat do you think Molly is, and why does she have a goo pouch.
One Response to Cat's Stories (Part 5)